We sincerely invite you to attend the 2019 "Unlocking TRIZ Innovative Methods & Applications" seminar hosted by Entrepreneur Elite (International) Club under collaboration with its strategic partner SpringIP Technology and supported by SAP Labs China, GCR Enterprise Services of Microsoft (China) Co., Ltd. and CDP Group.
It is our honor to invite Dr. Eugene Hsiao to this workshop. He is recognized as one of the first certified TRIZ instructors in Asia, MIT research scientist, and founder of SpringIP Technology. Dr. Hsiao applies TRIZ over 100+ consulting projects for enterprises in various industries such as Midea, Shenzhen Salubris Pharmaceuticals, Longxi Bearing, Formosa Petrochemical, SYM, EPISTAR Corporation, Innolux Corporation, Guilin Rubber Machinery, Sunward Machinery and so on. Our workshop presents the various types of real cases from the perspectives of strategies of the companies to explain how TRIZ works.
Purpose of Workshop
This workshop is held under the purposes to enhance independent innovative capability for enterprises in our country, promote TRIZ integrated application in the field of enterprise independent innovation, cultivate professional talents in patent and technology innovation and assist enterprise's innovation development. TRIZ theory is based on 2.5 million patents and inventions around the world. It has being adopted by Fortune 500 enterprises such as Boeing, General Motors, Ford Motor, Samsung, GE, Siemens, Procter & Gamble, Intel and so on. TRIZ provides comprehensive tools: Contradiction matrix, 40 Inventive Principles, 76 standards, and 8 Evolutionary trends. Those tools assist people in breaking psychological inertia so that people can solve the problems of a technical system inventively. Through this workshop,
You'll be able to
1.Utilize TRIZ to predict future product development trend, and to establish product/technology development strategies and roadmaps.
2.To understand the algorithm of problem-solution process and problem-solving tools in TRIZ: 40 Principles,76 Standards,Effects Knowledge Base, Separation Principles.
3.Learn How TRIZ works in real cases.
Please click on https://mp.weixin.qq.com/s/aSxCl3mcFU5duvayXbaayA to read Professor Hsiao's teaching and illustration.
Details of the Workshop
Time

09:30-17:00, July 12th, 2019 (Friday)
Venue

45th Floor, Raffles City Office Building, No. 268, Xizang Middle Road, Shanghai
Language

Chinese and English (Simultaneous interpretation will be offered.)
Theme of Workshop
Unlocking TRIA Innovative Methods and Applications & Assisting Enterprise to Obtain Higher Business Value
Attendees Invited

Entrepreneur, Business Owner, CEO, COO, CTO and R&D Department and Product Manager

Workshop size will be less than 30 attendees. (Small class is adopted under consideration of leaning effectiveness. Participation is limited and please register ASAP.)
Agenda
09:00-09:30 Guests Sing-in
09:30-11:30 Theme: Wonderful Techniques for Product/ Technology Strategies
11:30-12:00 Guest Interaction – IP Finance Assists in Science & Technology Innovation Board's Going Public: Hosted by Mr. Yin Wu, Partner of Grant Thornton
12:00-13:30 Lunch
13:30-15:00 Theme: High-Level Inventions for Overcoming Contradictions by TRIZ Inventive Principles
15:00-15:15 Tea-Break
15:15-16:30 Theme: An 10X Engineer in Inventing with TRIZ Standards and Knowledge Base
16:30-17:00 Guest Interaction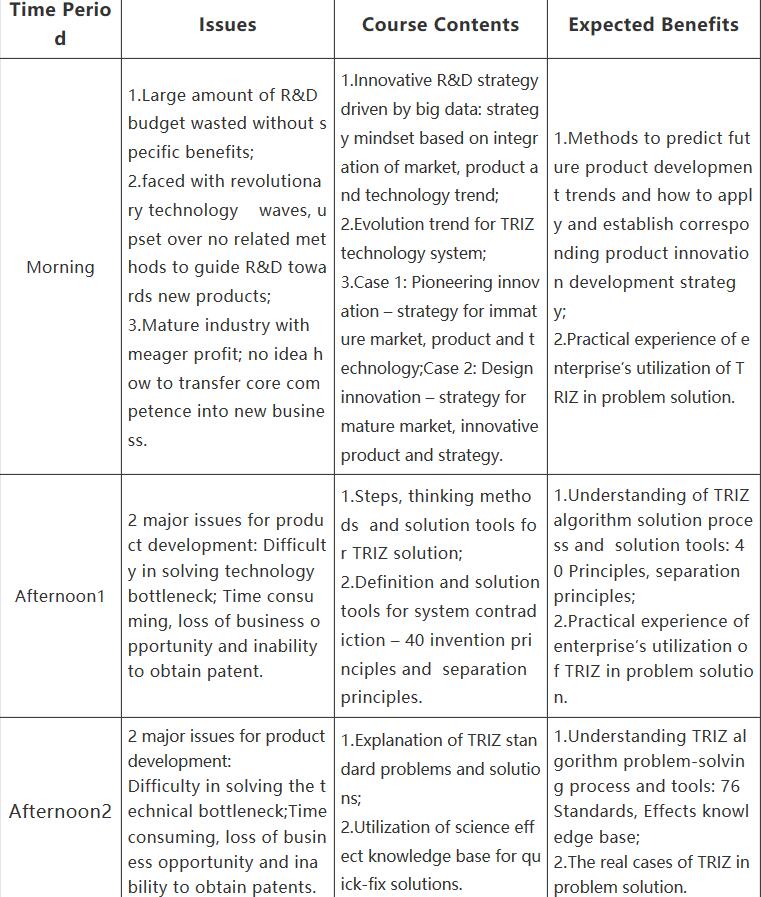 Payment Method & Registration Information
For registration and payment, please scan the following QR-code:

In the event of any question, please check with Miss Ellen Hu of the Club's Secretariat: 13801891145. Or you may send your email to Miss Ellen Hu: ellen.hu@eeic.org.cn
Looking forward to your participation!
Workshop Registration Fee (including lunch and snacks)
Elite Fee: RMB2,000/person (For members already paid membership fee, one attendee will be waived of the registration fee.)
Early Bird Fee: RMB1,200/person for registration before June 15th, 2019.
Group Fee: RMB1,000/person for group of more than 3 members.
Special Offer: Register this workshop and join our club with preferential membership fee:
Unit Membership Fee: RMB15,000 (originally RMB20,000)
Individual Member Fee: RMB3,000 (originally RMB5,000)
Professor Hsiao's book of "TRIZ Technology for Innovation" and "TRIZ Keys to Technical Innovation" (value of RMB200) will be given to the first 10 people who register for this workshop and pay for the registration fee. (Book covers are as follows:)
Introduction of Distinguished Guests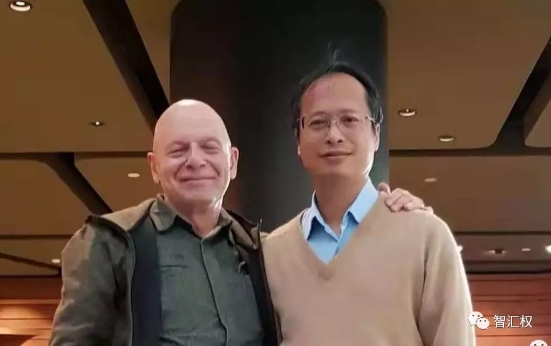 Mr. Eugene Hsiao
Eugene Hsiao: Founder of SpringIP Technology, TRIZ Consultant for the Ministry of Science & Technology, Director for the Chinese TRIZ Association

Mr. Hsiao is a PhD candidate for Waseda University, Master of Mechanical Engineering and Ocean Engineering, MIT; Master of Shipping and Transportation, University of Michigan and Bachelor of Naval Architecture of Taiwan University. He was a MIT Research Scientist; General manager for Innovative Education of Gigo Toys; Deputy Vice President for Yuchi Technologies and senior specialist for Quanta Computer. He also worked for Innovation Center of the Industrial Technology Research Institute. Mr. Hsiao is well-experienced in product development, market strategy, training & education as well as experiences in leadership management.

Mr. Hsiao is the first certified TRIZ (which is translated as "cui si" in China and a methodology theory utilized in the development of innovation and creativity) instructor in Asia. He worked as a consultant for over 100 TRIZ domestic and offshore innovation projects which include Midea, Longxi Bearing, Formosa Petrochemical and EPISTAR Corporation. Being widely recognized by industries, Mr. Hsiao was retained by the Ministry of Science & Technology of PRC as a consultant in 2014 and he now serves as illustration project consultant for National Innovative Enterprise's Application of Innovative Measures.

Through implementation of TRIZ methodology, Mr. Hsiao has successfully transformed numerous MIT technologies. Under collaboration with MIT Media Lab and the Industrial Technology Research Institute, he has achieved major accomplishments recognized by international community.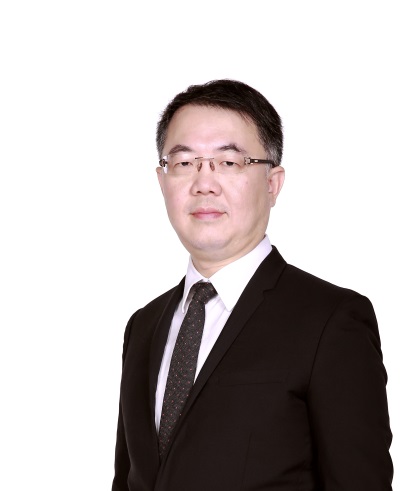 Partner, Grant Thornton
Mr. Yin Wu
Executive Partner, Shanghai office

Commissioner of Management Committee, Grant Thornton Shanghai (Special General Partnership); Member of International Audit Professional Standards Consulting Committee, Grant Thornton International Ltd.; Commission of Grant Thornton China Professional Standard Committee; Director, Shanghai Institute of Certified Public Accountants
Work Experience

Mr. Yin Wu joined Grant Thornton, Shanghai in 2008. Prior to that, he worked for Pricewaterhouse Coopers for more than 10 years. He is widely engaged in audit and management consultation services.
Industry Experience

Mr. Yin Wu offered audit service to numerous multi-national and domestic companies. He participated I audit tasks for numerous domestic A share listings and listings in Hong Kong and U.S. He is specialized in China accounting standards and tax regulations, Hong Kong accounting standards, International Accounting Standards and U.S. accounting standards. Meanwhile, he is also very knowledgeable of listing requirements in A shares, Hong Kong and U.S. Mr. Yin Wu conducted audits in multiple M&A private placement projects as well as transaction completion audit and due diligence investigation. He is well-experienced in these fields.
Professional Qualification

Mr. Yin Wu graduated from Shanghai University of Finance & Economics. He is a certified public accountant in China, Hong Kong and Australia.