A.I.(Artificial Intelligence)is taking roots in many newly emerging economic fields. At the same time, traditional enterprises are proactively exploring and upgrading to AI-driven industrial transformations. How can we optimize AI technology to solve practical, everyday problems? How can AI empower the Healthcare industry? At the core foundation of AI industry, how can AI chip technology achieve in-depth integration with the digital economy? These have become pressing issues for modern society to tackle.
In this context, "Digital Engine AI+ Cross-border Integration" Summit Forum, hosted by the People's Government of Anting Town, Jiading District, Shanghai, co-organizing by Shanghai International Automobile Shimao Industry, supported by Jiading Economic Commission and Jiading Industrial Investment Promotion Center and organized by BRICE Valley Entrepreneur Elite (International) Club will focus on the AI technology frontiers, applications, trends, hot topics and its application scenarios in various fields.
A number of industry guru speakers and guests will participate in in-depth talks about the commercialization path and current applications of AI technology, and the transformation of traditional industries from the perspective of global strategy and enterprises' actual practices. Discussions will be held on the in-depth integration between AI and Cloud, IoT, 5G, Chip and Healthcare, and the outlook on how AI and Big Data help SMEs in transforming , upgrading, and driving profits to become a leading industry player.
Time: 30th, October, 2020(Friday)
13:00PM—18:30PM
Venue: 45F, Raffles City, No. 268 Middle Xizang Road
Language: Chinese and English
(simultaneous interpretating is available)
13:00—13:05
Opening speech
13:05—13:20
Introduction of Business and investment environment
13:20—13:50
Keynote speech: Thoughts and practices of AI+&+AI
Guest speaker: Dr. Xinlei Wang,
DeepBlue Technology (Shanghai)Co., Ltd
Board Director and VP / Technical partners,
President of DeepBlue Artificial Intelligence Chip Research Institute
13:50—14:20
Keynote speech: Integration of AI and Semiconductor Supply Chain
Guest Speaker: Chairman Rosemary Ho (or Ms Rosemary Ho) Co-Founder and CEO of CIP United, Shanghai, China
14:20—14:50
Keynote Speech: AI - Myths and Realties
Guest speaker: Mr. Mukesh Sharma
Tech Mahindra (Shanghai) Co.,Ltd.
Country Head & Member of Board – Greater China & Japan.
14:50—15:05
Tea break and group photo
15:05—15:30
Keynote speech: Clobotics use AI-empowered wind engery to accelerate the development of industrial ecosystem
Guest speaker: Ms.Claire CHEN,
Shanghai Clobotics Technology Co.,Ltd.
Co-founder & COO
15:30—16:00
Keynote speech:AI Empowers Healthcare Industry
Guest speaker: Dr.Yuan Ni,
Head of Medical Natural Language Processing Department, PingAn Health Tech.
16:00—16:30
Keynote speech: Reveal the secret recipe of how leading global enterprises make profit by innovation —Can small-to-medium enterprises gain the same edge with groundbreaking AI killer applications?
Guest speaker: Dr. Jili Chung
MIT Sloan Fellow
Founder and President of SpringIP Group
16:30—17:00
Keynote speaker: Application of Data Intelligence middle ground in operating management
Guest speaker: Mr.Kevin Liu
Fusion Zhong Tai Enterprise Digital Platform Operation Department.Hand Enterprise Solutions Company Ltd.,
General Manager
17:00—17:30
Keynote speaker:Typical applications of AI technology in intellectual property services
Guest speaker: Mr. Tony Zhang, Chief Scientist of AI Technology, Chief Architect Patsnap Ltd
17:30—18:30
Roundtable discussion and Q&A
Roundtable topic:
AI technology empowering industrial upgrading and marketing breakthroughs
Roundtable Presenter:
Mr. Kevin Chan,Partner
Transaction Advisory Services Grant Thornton (Shanghai)
Roundtable discussion guests:
1、 Chairman Rosemary Ho (or Ms Rosemary Ho) Co-Founder and CEO of CIP United, Shanghai, China
2、Mr.Kevin Zhu,SIWAVE, Inc. Vice President industry cooperation
3、Dr.Xinlei Wang, DeepBlue Technology(Shanghai)Co.,Ltd,Vice President of the Board/ Technical partners,President of DeepBlue Artificial Intelligence Chip Research Institute .
4、Dr. Yuan Ni,Head of Medical Natural Language Processing Department, PingAn Health Tech.
5、Ms. Claire CHEN, Shanghai Clobotics Technology Co.,Ltd.,Co-founder & COO
6、Mr. Kelvin Kang, Toushi Group,Partner
7、Mr.Kevin Liu,Fusion Zhong Tai Enterprise Digital Platform Operation Department.Hand Enterprise Solutions Company Ltd.,
General Manager.
18:30
- End -
Experts, scholars and cooperate senior executives from AI, semi-conductor, big data, intelligent vehicle and robotics, 5G, IOT, Internet and healthcare industries and innovative tech companies; senior executives in finance industry.
If you are interested in attending this event, please email to the secreariat of the BRICE Valley Entrepreneur Elite (International) Club: admin@eeic.org.cn (please specify your company name / name / position / phone number) before 26th Oct, 2020.
Or register by scanning the following QR code:
*Because there are only 70 seats available, we will register you on a first-come-first-served-basis. We reserve our rights of limiting the number of participants. Your registration is only successful after you receive a confirmation letter from the secreariat of the BRICE Valley Entrepreneur Elite (International) Club.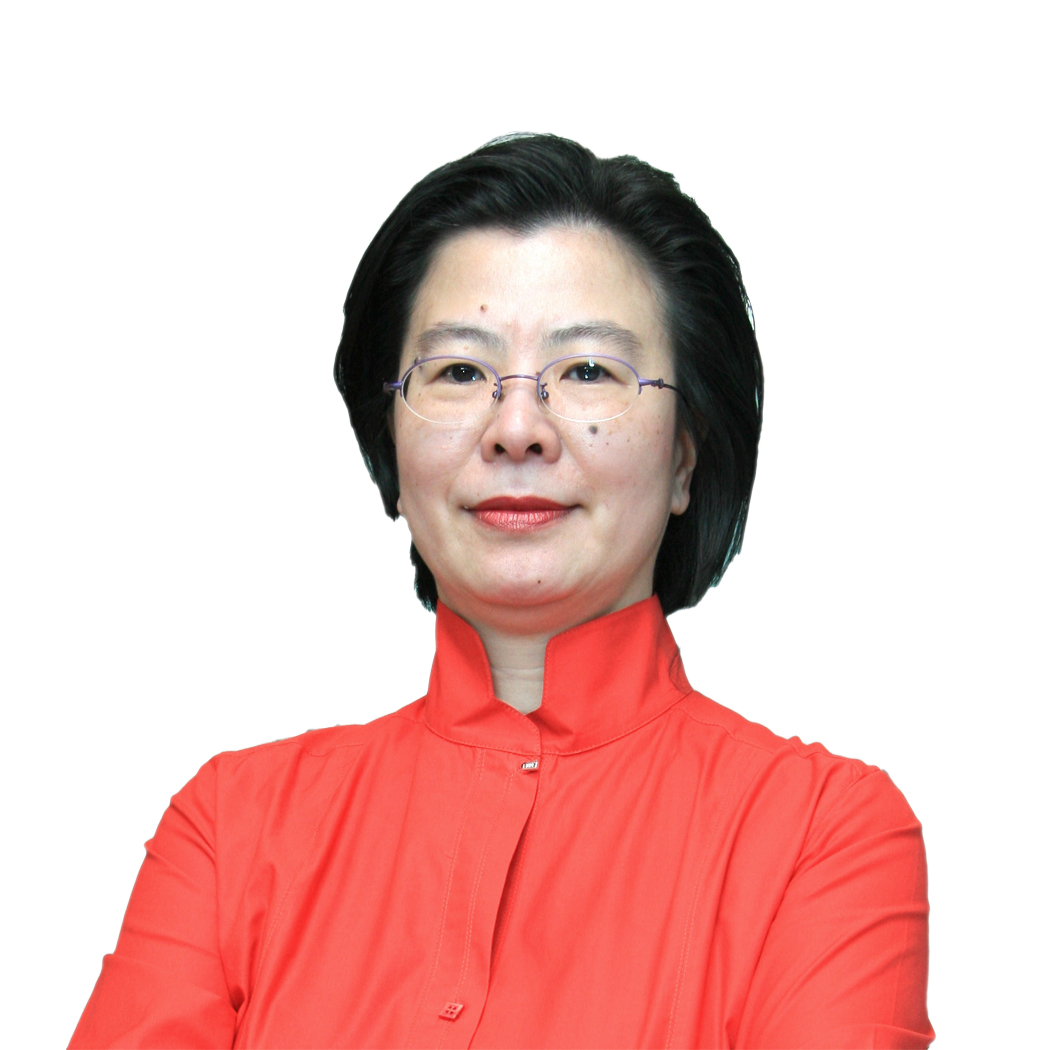 Ms. Rosemary W. Ho
Founder and Chairman, CIP United Co., Shanghai
Founder and CEO,
Intelligent Neocore Limited, NingBo
Ms Rosemary Ho is one of the few executives whose experiences cover semi-conductor, software, computer system, e-commerce, telecommunication, AI and smart cards in her over 30 years of electronic and hi-tech career. Ms Ho participated in many hi-tech companies' public listing, including EDA (Mentor Graphics), MIPS, Sun Microsystems, etc. and is also one of the major investors of Faraday Technology and GLOBAL UNICHIP CORP (IPO in Taiwan Stock Exchange), she is working on her next IPO in Shanghai.
Ms Ho is known for her leadership and acuteness in supply chain management She has witnessed the deployment of IT backend systems in more than 30 semiconductor and LCD fabs, along with IC design companies in Hsinchu Science Park, Shanghai Pu Dong Hi-Tech Park in China and Singapore, during HP/Compaq career, she was part of the IT supply chain of annual US$12-20B of supply. Ms Ho worked closely with global manufacturers across the semiconductor, assembly, LCD manufacturing and IC design companies, including Inventec, Quanta, Foxconn (Hon Hai)… as well as with the U.S. electronics industry and Silicon Valley entrepreneurs.
In 2018, Ms. Ho founded CIP United, a Shanghai-based IC design service company, which has acquired the perpetual and exclusive MIPS Technology's China commercial and management rights as an IP supplier and IC design service supplier. CIP United focuses on value-added services for advanced SOC designs from architecture definition to turnkey delivery. It leverages MIPS architecture to provide ASIC architecture beyond the current active cores in China.
Prior to CIP United, Ms Ho has taken various executive positions in semi-conductor and IDC industry. She was the Chairman of Global Mobile, Com2B, and of Hewlett-Packard Taiwan (Compaq and Digital Equipment Corporation included) and Corp Vice President of Hewlett-Packard USA (1996 to 2008).
Rosemary has vast interest in arts and history, served as a director in Taiwan Palace Museum for three terms. She holds a MS in Computer Science from University of San Francisco in U. S. and a BA in History from National Taiwan University.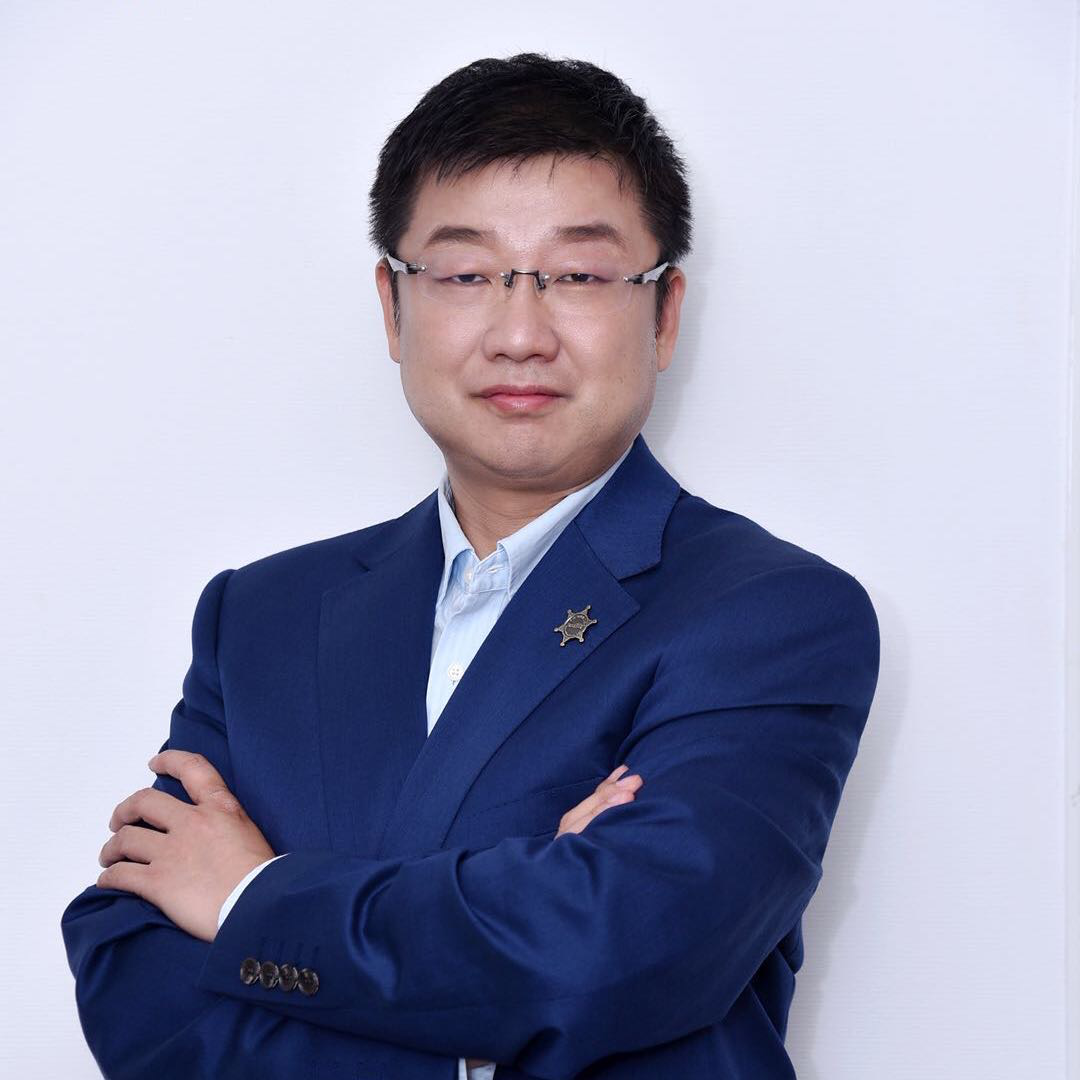 Dr. Xinlei Wang
DeepBlue Technology (Shanghai) Co.,Ltd
Board Director & Vice President/Technical partner, Head of DeepBlue AI Chip Research Institute
Born in 1974, Dr.Xinlei Wang is the board director & vice president, technical partner, chief strategic officer and research expert of the DeepBlue Technology Shanghai)Co., Ltd, distinguished professor of Hunan Agricultural University, member of the managing committee of Tsinghua University-DeepBlue Machine Vision Joint Research Center and director of Shanghai Jiao Tong University - DeepBlue Joint Research Lab.
Dr. Wang holds a doctor's degree in electronic engineering from Shizuoka University, Japan. He learned from Japanese image and visual processing expert - Professor Hiroaki Ikeda (IEEE Fellow and Honorary citizen of Tokyo), DSP chip and signal processing expert- Professor Shunichiro Egami (IEEE Fellow) and visual and color expert-professor Shimohira Mifumi (IEEE Fellow). He has been committed to foundational AI research and development in the areas of image and video feature extraction, classification and retrieval, pattern recognition, machine vision, deep learning and smart chips. He used to serve as a senior researcher in the Ikeda Electronics Engineering Institute and lead many times in completing projects nationally founded by the Ministry of Education of Japan. He has published dozens of papers in IEEE and other Japanese authoritative journals.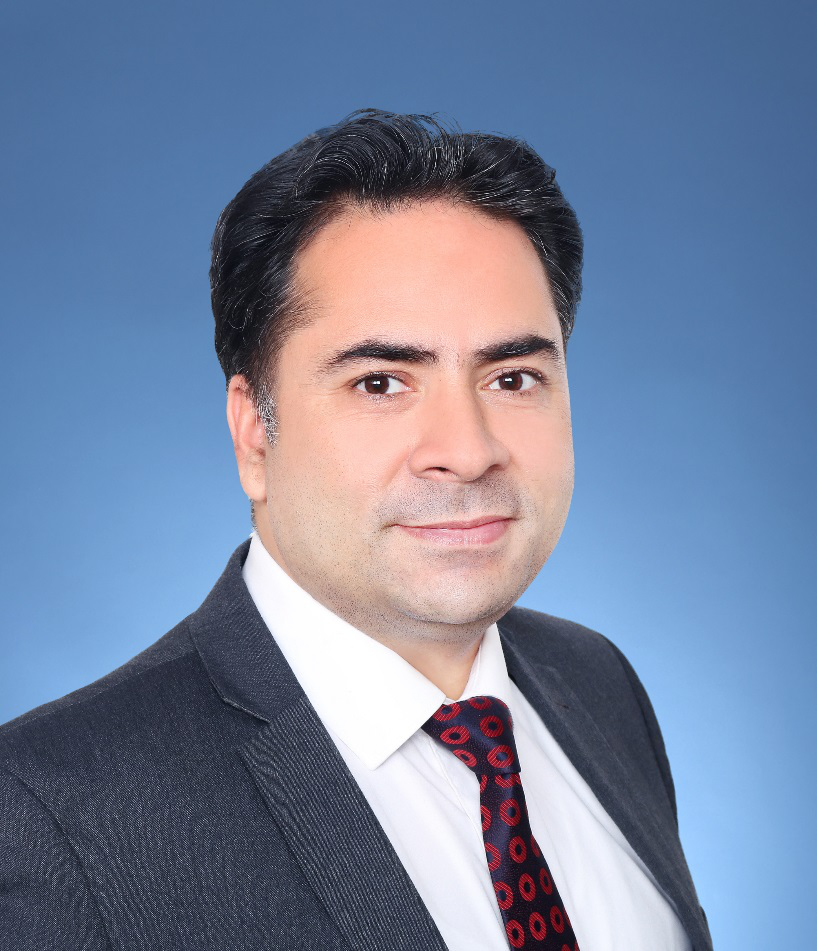 Mr. Mukesh Sharma
Country Head & Member of Board – Greater China & Japan.
Tech Mahindra (www.techmahindra.com)
Mukesh is the Head of Tech Mahindra's IT & Engineering business in Greater China and Japan region for past 8 years. Earlier he served as Head of Vehicle Development in Maruti Suzuki for 11 years. He is a proven senior executive with 20 years of professional experience marked by a trend of progressive positions of management responsibility in business development , sales and marketing in IT industry covering multiple industries such as Automotive , Aerospace, Industrial ,Telecom & Healthcare.
An Entrepreneur by nature, Mukesh has built successful track record of consistent value creation over the years for end customers across all the businesses for which he has been responsible. He has led the turnaround of Tech Mahindra in Greater China and Japan region with "leading from front attitude". He led the sales and complete overseeing of the operations with strategic long range planning and driving the bottom line and top line. Mukesh is recognized as one of China's leading transformation leaders from Indian origin in field of Business development & customer relationship management. He speaks fluent Japanese and basic Chinese. Over last 7 years in China he has also established himself as a specialist in manufacturing & High tech segment. Mukesh is frequent public speaker and serves on board of India Association, AI & Big Data forums, CIO alliances, TEDx and has served advisor in shaping their china strategy. He carries strong relationships with Chinese & Indian government bodies.
Mukesh is a consummate deal maker who has closed deals over $100 mn in Greater China and Japan and has leveraged his expertise throughout the deal acquisition lifecycle and successfully delivered engagements with clients by focusing on people , process , strategy & technology aspects of the business. He is driving the Digitalization Page 1 of 3 strategy by focusing on Connected Car , Connected Factories and Artificial intelligence led growth for clients.
Dr. Yuan Ni
Head of Medical Natural Language Processing Department, PingAn Health Tech.
Dr Ni got her bachelor degree from Computer science department, Fudan University at 2003 and her Ph.D. degree from National University of Singapore, School of Computing at 2007.

Before joining PingAn Health Tech, she was the a senior research staff member in IBM Research, China. Her research expertise includes natural language processing, machine learning and semantic technology areas. In IBM, she has taken part in the Watson for Jeopardy! Project and Debater Project from 2008 to 2013. After that, she has worked on applying the technologies into the Healthcare industry.
Dr Ni has published more than 20 papers in the top conferences including SIGMOD, ICDE, ISWC, WSDM, CIKM, MEDINFO, MIE and etc., and she has worked as the program committee for top conferences such as CIKM, ISWC, CSWC, APWeb and etc.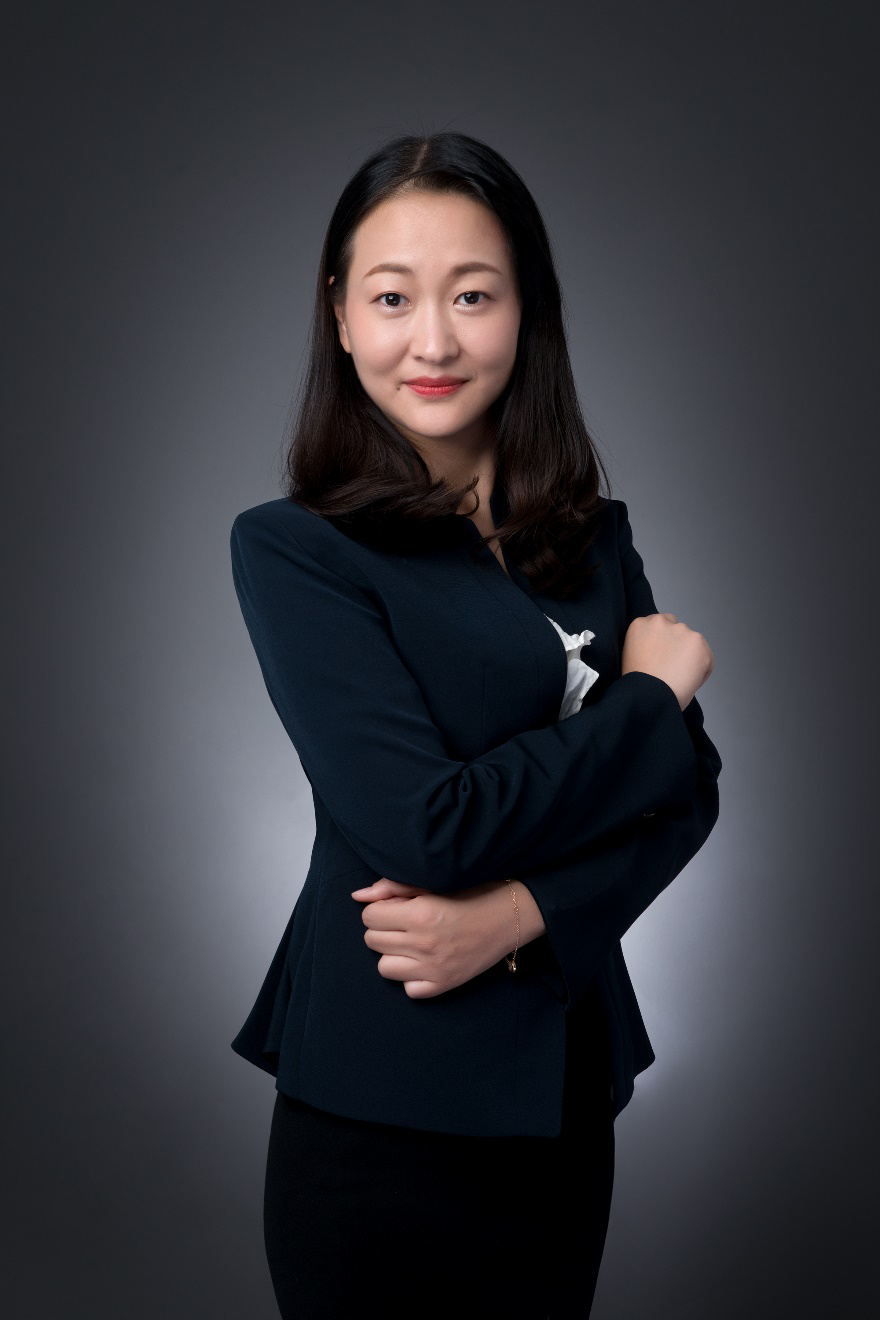 Ms. Claire CHEN
Co-founder & COO, Clobotics
Claire Chen is the Co-Founder and COO of Clobotics, a global leader in intelligent computer vision solutions for the wind power and retail industries. Clobotics is dualheadquartered in both Seattle and Shanghai, has branch offices in Beijing and Dalian and a sales office in Singapore. Claire oversees overall marketing strategy, general business operations and HR related activities, etc. for the company.
Clobotics recently closed an additional $11 million (USD) in funding in a continuation of its Series A round of financing. Venture capital raised in this round now totals $21 million (USD). New investors include Nantian Infotech VC and Wangsu, joining previous investments from KTB Network, GGV Capital and Capital Development Investment Fund Management Co., Ltd.
Clobotics' solutions combine hardware, software and emerging technologies such as computer vision, AI, machine learning and data analytics to help companies in the wind energy and retail sectors automate operational processes that have traditionally required time-intensive, manual labor. With unprecedented access to real-time data and analytics, Clobotics' customers make intelligent decisions that improve business processes and significantly increase revenue.
Prior to Clobotics, Claire served as the VP of Business Development of EHang. And at the same time, responsible for the overall business of North America region for the later part of her assignment.
Claire spent her most important ten years of career with Microsoft Corporations. She worked as the director of business operations at Cloud and Enterprises Division, and was accountable for landing Windows Azure and Office 365 business in China. She was at an essential role of business strategy planning and implementation, managing the operating entity business, process and analyze the performance data for the overall cloud business in China. As part of her endeavor, Microsoft signed an MOU with 21Vianet and the Shanghai Government to introduce Azure to China on November 1, 2012, realized Microsoft Azure's official landing in China on May 22, 2013, began the public review on June 6, 2013, and announced Microsoft Azure's general availability on Mar 26, 2014, began the Microsoft Office 365 preview on Aug 8th 2013 and announced Office 365 general availability in the following year in April. The work contributed made Microsoft the first international business to officially bring the cloud services locally in China.
Before that, Claire was the business manager of Global Foundation Services, accountable for the global cloud infrastructure build out, including but not limited to, Data Centers, Networking Infrastructure and CDN services, which makes Microsoft as one of the top technical leaders in the cloud industry.
Claire graduated from Shanghai International Studies University, majored in International Accounting. Prior to Microsoft, she worked as the Corporate IT manager in Philips (China) investment Co., Ltd.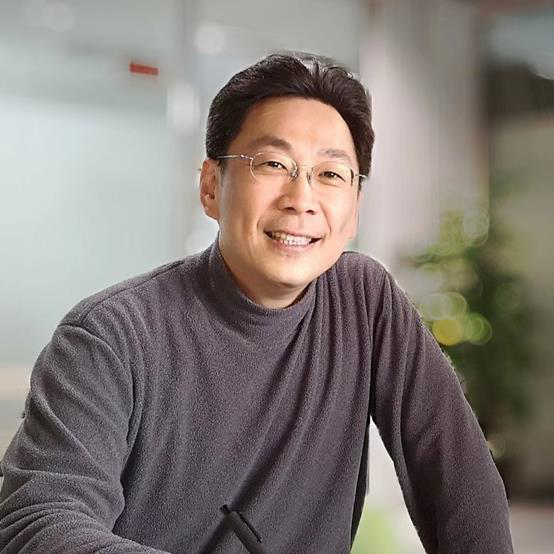 Dr.Jili Chung
MIT Sloan Fellow
Founder and President of SpringIP Group
Dr. Jili Chung is a cross-cultural, cross-disciplinary legal professional, professor, and author. He has worked in Washington D.C., Hong Kong, Beijing, Shanghai, and Taipei for global, professional institutes, including Clifford Chance, as its senior lawyer; Goldman Sachs, as its executive director; and a leading company in Apple's supply chain, as its General Counsel. In addition, Dr. Chung has also founded SpringIP Group, an organization dedicated to fostering innovation of enterprises in Greater China through AI and big data technologies.
He is an MIT Sloan Fellow and obtained his J.D. from UCLA, Ph.D. in Law from Peking University, MBA and BS in Chemical Engineering from National Taiwan University, and Master of Technology from MIT, with qualifications of attorney-at-law (California and China), patent agent (China), and Certification of Securities Professional (China). He is currently an adjunct professor at Xiamen University in China and a research fellow at East China University of Political Science and Law.
Dr. Chung was the leading counsel for a Sino-French nuclear power plant technology transfer project, worth tens of billions of dollars; the first Sino-Russian oil transportation technology financing project; and in charge for the development of cross-border technology cooperation projects in connection with Apple mobile phones, Tesla electronic vehicles, and Microsoft tablets, with a market value of more than one trillion US dollars. He wrote the first IP finance-related book to rank among Amazon's top 20 bestsellers, first promoting this novel concept in China by circulating hundreds of his articles in the mainstream media. Dr. Chung is also an entrepreneur and pioneer, transforming this concept into a business, SpringIP Group. He is the inventor for dozens of patent applications in multiple jurisdictions, has led his team to win the China Patent Excellence Award many times, ranking among the top 500 Chinese patent companies.
Dr. Chung is committed to enhancing corporate competitiveness with technological innovation and intellectual property monetization strategies. With his proprietorial MIT methodology, combined with AI and big data applications, he has successfully advised hundreds of companies around the world to overcome business challenges through refreshing their thinking towards innovation. Dr. Chung will share these valuable experiences and insights in his new book "Innovation's Crouching Tiger", available internationally for readers this November.
Mr. Kevin Liu

General Manager of Fusion Zhong Tai Enterprise Digital Platform Operation Department of Hand Enterprise Solutions Company Ltd.
Mr Kevin Liu, Graduated from Xi'an Jiaotong University with Master Degree. As team member of joint program 'Health Insurance Empirical Study in Rural China' with Harvard University, Yale University, Peking University and Xi'an Jiaotong University, the joint program has provided reference for China rural health insurance policy.
Mr Kevin Liu worked in Hand Enterprise Solution,Leading Enterprise IT Solutions Service Provider. China JV of United Technologies, Global 500 Member and C919 supplier. Huawei, global leading ICT company.
Mr Kevin Liu experienced in Enterprise digitalization planning and implementation,digital architecture design, digital organization transformation and team management as an consultant. And also experienced in building and maintenance world class enterprise application system, private/public cloud infrastructure, team management.
Mr Kevin Liu is a practitioner of enterprise digital platform – Zhong Tai idea, he and his team with strong sense of mission and responsibility, are working on building a world class open sourcing enterprise digital platform with self-property right and self-controllable
Hand Enterprise Solutions, a Leading Enterprise IT Solutions Service Provider, was found in 1996 and listed on the Second Board of the Shenzhen Stock Exchange in 2011 (stock code: 300170, short for HAND). HAND has become the first A-share listed company in the main business field.
With the overseas extension of customer information demand, since 2007, HAND has set up subsidiaries in Japan, Singapore, the United States, India and Netherlands. Hand now has the ability to provide local implementation and support service to customer in overseas market. Hand has a full product family with Business digital platform, Tech PAAS, big data platform, FSSC, BI, e-commerce, ERP/CRM/SRM/MES, IOT, AI application and solution.
Mr. Tony Zhang, Chief Scientist of AI Technology, Chief Architect Patsnap Ltd.
Mr. Tony Zhang is the senior member of The Association for Computational Linguistics, and also the member of Chinese Association for Artificial Intelligence , and the member of Tech Frontier Committee. He is specialized in algorithm research and product development in image recognition, natural language processing, domain knowledge map, intelligent dialogue robot,etc.
With 25 years of working experience in AI&IT, Tony Zhang has abundant project landing experience in different industries such as pharmaceutical, smart city, mobile internet . He has participated in many large-scale projects such as National 863 and 973, National Natural Science Foundation of China, National Quality Traceability and Anti-counterfeiting Data Center, Shanghai Food Safety Traceability Platform, etc.
Mr. Tony Zhang participated in the formulation of a number of national technical standards, and participated in 6 major special projects of the National Development and Reform Commission, the Ministry of Science and Technology, the State Grid and the Shanghai Little Giant. He published 12 papers in authoritative journals and international conferences at home and abroad, with 10+ patented inventions, and won multiple provincial and ministerial scientific and technological progress awards.
Mr. Kevin Zhu

SIWAVE, Inc. Vice President industry cooperation
Kevin Zhu is currently the Vice President of the Si-wave and the Deputy Secretary General of the China Sensor and IoT Association. He used to be the Vice President of Shanghai Industrial uTechnology Research Institute to be responsible for the technical cooperation with partners in the fields of 8-inch MEMS pilot fabrication line, technical service and so on. He has more than 10 years of experience in project management and international business operations as his prior position in Techinsights, a leading semiconductor consulting firm. Kevin Zhu holds a Master's degree in microelectronics from the University of New South Wales, Australia.
Mr. Kelvin Kang

Toushi Group,Partner
Mr. Kang Jianjun has worked for LG Electronics and Samsung Electronics successively, received systematic and systematized management training and education from Fortune 500 companies, and has rich experience in product operation and management; In 2008, he joined Haier Group and participated in Haier Group's 1000-day process reengineering as "External 1". As the director of refrigerator product management in China, he was responsible for the operation strategy of Haier refrigerator in the Chinese market;
In 2012, he founded a management consulting company, XiYi Qiangqi together with former Haier team colleagues, and he served as the managing partner /VP, responsible for the company's market and BD work; He has served Sany Group, Konka Group, Angel, Baodao Optical, Bestore, Win Holding, Ant Precision, Anhui Taiyuan and other enterprises, and has accumulated rich experience in enterprise strategic planning, business IT planning and digital transformation projects. At the same time, the enterprise core competence evaluation system developed by Xiyi Company has won tens of millions of strategic investment from Qingdao Laoshan District Government; During his tenure of concurrent post as general manager of Guangdong Xiyi, he was employed as 50 experts of the Guangdong Industrial Internet Industry Alliance, vice chairman of the Guangzhou Industrial Internet Industry Alliance, and entrepreneurial tutor of Guangzhou Liuchuang Park and other social posts;
In 2020, he joined the Toushi Group, now, he is engaged in industrial services and industrial investment. He has participated in the preparation of industrial guidelines for the Guangzhou Artificial Intelligence and Digital Economy Experimental Zone, China market strategy of Oneclick (the AI forecasting tool) and the planning of Guangzhou market of brainco (the brain-computer interface company).
Mr. Kevin Chan,Partner

Transaction Advisory Services Grant Thornton (Shanghai)
Professional experience
Kevin has over nineteen years of professional service experience, the majority of which have been dedicated to transactions-related advisory. Kevin began his career in the assurance practice of an international accounting firm and had worked for Grant Thornton's transaction advisory team in London prior to joining the Grant Thornton China practice.
Kevin has managed a vast number of private and public transactions in Europe, US and in China, including MBOs, corporate acquisitions, disposals, refinancing, as well as IPO projects. Based in Shanghai, Kevin leads a team to perform financial & tax due diligence, commercial & operational reviews, financial modelling, business valuation, as well as devising post transaction integration strategies for clients.
He has extensive sector experiences, including automotive, TMT, semi-conductor, fintech, e-commerce, food & beverage, healthcare, pharmaceutical, med-tech, digital marketing, as well as education and industrial sector. For public sector experience, Kevin has also performed work for the United Nations, the Chinese Academy of Sciences and the Chinese Ministry of Commerce.
Kevin also helps domestic and foreign clients to pursue market entry and M&A opportunities in China and beyond. He has been involved in a variety of cross-border M&A assignments and has successfully devised entry strategies and identified potential operating partners for companies wishing to enter into the Chinese market. Kevin's team has also helped a number of Chinese domestic enterprises pursuing M&A projects in the US, Europe, Australia, Middle-east and Africa.
Kevin graduated from University of Bristol and is a Chartered Accountant and speaks fluent English, Mandarin, Cantonese and German. He is also pursuing a Chinese Master degree in Business Administration at Fudan University.
Professional qualifications and membership
Chartered Accountant, Institute of Chartered Accountants of Scotland
China Mergers & Acquisitions Association Certified Dealmaker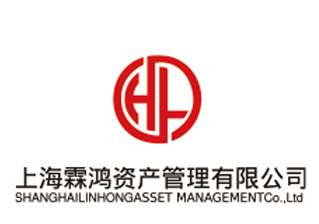 Anting is the northwest gateway of Shanghai, with a total area of 90 square kilometers. It is located in the center of the Yangtze River Delta next to the Hongqiao International Hub. The comprehensive economic strength ranks first among the 107 neighborhoods and towns in Shanghai (ranking 14th among the top 100 towns in China). In 2019, Anting completed an industrial output value of 331.4 billion yuan above designated size, accounting for nearly one-tenth of Shanghai. At present, Anting has gathered 14 Fortune 500 companies, 12 regional headquarters of multinational companies, 25 global auto parts top 100 companies, more than 230 industrial enterprises above designated size, 100 enterprise technology centers and engineering research centers, and high-tech There are 215 technology companies and more than 30,000 R&D personnel.
Anting is the cradle of China's automobile industry. After more than 30 years of intensive cultivation, Anting has become the largest Chinese automobile, the most complete industrial chain, the most complete ecological chain, the highest concentration of talents, the most cutting-edge technology, and the strongest innovation and development vitality in China. Industrial highlands. Anting has established a vehicle manufacturing company-SAIC Volkswagen Co., Ltd., and has gathered a number of Fortune 500 foreign companies including Delphi Parker, Trina, Faurecia, Tenneco, etc. The National Motor Vehicle Product Quality Supervision and Inspection Center, Tongji University Automotive College, and Shanghai Ground Transportation Wind Tunnel Center are three national R&D platforms. It is also China's first international demonstration area for electric vehicles and the first national pilot demonstration area for intelligent connected vehicles. It has China's only F1 racing track and China's first professional automobile museum.
In recent years, Anting has vigorously developed the health care industry and has become an important part of the layout of Shanghai's "5+X" health service industry park, and an important position for serving the construction of Shanghai's "five centers" and launching the "Shanghai four major brands" . The agglomeration area takes precision medicine as the long-term development direction, with cell technology and tumor treatment as the main features, and focuses on the construction of three major parks including the Anting International Precision Medicine Park. Through three years of construction, it will basically build a first-class Shanghai with precision medicine as the core. , Domestic leading, internationally well-known health and medical industry cluster area.
In addition, Anting is actively promoting the development of emerging industries such as smart manufacturing, electronic software, and sports consumption. Focus on planning and promoting characteristic parks such as Jiading Hydrogen Energy Port, Cell Technology Port, Short Video Broadcast Technology Park, Intelligent Manufacturing Cluster, Intelligent Connected Automobile Chip Industrial Park, Industrial Software Park, and Automobile Intelligent Innovation Center, and diversify and promote industrial transformation and upgrading . Focusing on the construction goal of "100 billion-level economic circle around Tongji University", focusing on the area around Tongji, actively undertaking the knowledge spillover of advantageous disciplines of Tongji University and surrounding national scientific research institutes, planning the "Jiading Central Tongji University Science and Technology Park" from a high starting point to promote technology Innovation, the transformation of scientific and technological achievements, the incubation of high-tech enterprises and the cultivation of compound innovative and entrepreneurial talents, realize the integration and innovation of science and technology, education and economy, and accelerate the development of regional economy.